---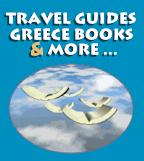 Hotels in Petra, Lesvos
Welcome to our selection of hotels and accommodation in Petra and the surrounding areas. Please do not hesitate to ask for specific requirements if they do not yet appear.

For rates and availability on these hotels, or for other travel arrangements in Lesvos and throughout Greece and the Greek Islands, fill out the handy enquiry forms to contact our reliable and expert travel agents Sappho Travel located in Skala Eressos, Lesvos. We'll help you plan your magical journey to Lesvos.


---

Clara Hotel, Petra
The newly-built one hundred bed, B category, Clara Hotel is situated in a beautiful Aegean landscape at Avlaki, just outside of the town of Petra on Lesvos. Its architecture is in complete harmony with the history and natural beauty of the region ...

---

Paradise Studios, Petra
The Paradise Studios are located just 70 metres from the Beach at Petra and offer easy access to all shops, restaurants and bars. There are 29 individual apartments with fully equipped kitchen, WC & shower and large private verandas ...

---

Sunset Hotel & Apartments Petra
The Sunset Hotel is situated just 150m from the wonderful beach of Petra and 250m from the center of the small town. The hotel has been designed to offer you unique moments relaxation, combining modern facilities with easy access to the beach and to the town of Petra ...

---

Theofilos Hotel, Petra
Located on a hillside overlooking Petra with wonderful views of the surrounding mountains and of course the sea. It offers excellent services for families and couples who are looking for an active break away from the stress and strain of daily routine ...

---