---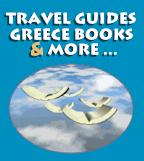 Hotels in Plomari, Lesvos
Welcome to our selection of hotels and accommodation in Plomari and the surrounding areas. Please do not hesitate to ask for specific requirements if they do not yet appear.

For rates and availability on these hotels, or for other travel arrangements in Lesvos and throughout Greece and the Greek Islands, fill out the handy enquiry forms to contact our reliable and expert travel agents Sappho Travel located in Skala Eressos, Lesvos. We'll help you plan your magical journey to Lesvos.


---

Aegean Sun Hotel, Plomari
The Aegean Sun Hotel is located in the hamlet of Agiasos Isadoros, just 1km from the Plomari, the second largest town on the island of Lesvos. Upon entering the hotel reception area one is immediately greeted by the friendly and helpful staff who speak excellent English ...

---

Pebble Beach Hotel, Plomari
The Pebble Beach Hotel is situated on the beach of Agios Isidoros has a full restaurant and bar, both of which are popular with guests and locals.The Hotel is a short walk, about 1km from the nightlife, bars restaurants, cafe's, shops and harbour of Plomari ...

---
Click here to visit Plomari, Lesvos