---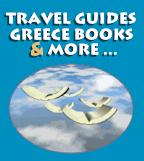 Hotels in Thermi, Lesvos
Welcome to our selection of hotels and accommodation in Thermi, Lesvos. Please do not hesitate to ask for specific requirements if they do not yet appear.

For rates and availability on these hotels, or for other travel arrangements in Lesvos and throughout Greece and the Greek Islands, click on any of the "INFO" buttons to contact our reliable and expert travel agents Sappho Travel located in Skala Eressos, Lesvos. We'll help you plan a magical journey to Molyvos, Lesvos.


---
THE HOTEL VOTSALA
is located at Pyrgi, Thermi, Lesvos

The Hotel Votsala is located in the tiny village of Pyrgi on the North-East of the island of Lesvos, just 11km from the capital of Mytilini and 20km from the airport. Pyrgi is just minutes from the old fishing village of Thermi and the thermal springs that give the area it's name. Here you will find small shops, fish restaurants and traditional tavernas. The area is unique and totally unspoiled by tourism offering the visitor an opportunity to experience rest and relaxation in the most stunning natural surroundings as well as the ancient archeological sites and traditions of unspoiled Lesvos.

The hotel itself is a two storey building literally on the shore of 800 metres of unspoiled natural coastline with quiet beaches and warm safe waters. The hotel owners are friendly and will offer you a warm welcome to their 42 rooms. Rated B class, the hotel has four detached buildings set in a massive 9 acres of beautiful gardens brimming with colour and natural flora. The rooms are spacious with the added advantage of fridge and separate private entrance from the gardens. Each has a comfortable terrace or balcony overlooking the garden or facing the sea and the coast of Turkey. Hotel facilities include a friendly reception where you will get answers to almost all of your questions, restaurant, interior and outdoor bars, water-side breakfast terrace and free use of the hotels canoes and peddle boats. The owners of The Votsala, Daphne & Iannis, also offer their guests the following services: A welcome evening with a relaxing drink A two hour guided walk of the surrounding area What more could you need ?


---
---