---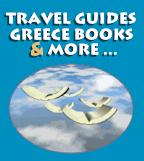 ---
Travel to Ayvalik, Turkey
from Mytilini, Lesvos and tour the ancient theatre of Pergamon
You can now book your travel between two continents! Travel by boat from the port of Mytilini on Lesvos to the Turkish port of Ayvalik every Thursday and Saturday Morning from April 19th onwards

The ship leaves Mytilini on Thursday and Saturday mornings at 08.30 (you should be at the harbour 1 hour before to allow time for docking and passport control). The passage to the port of Ayvalik on the Turkish coast takes just 1.5 hours. Ayvalik is a traditional fishing and market town with lots to see and do including superb shopping in the local bazaars. Please book in advance.

You can board the ferry either one way or for your return at 18.00hrs. You will re-dock in the port of Mytilini on the island of Lesvos at 19.30 hrs.


---
If you would like to you can join a tour which has proved very popular over the years. An air-conditioned bus will meet passengers in the town of Ayvalik. From there you will be taken by a professional guide through the Turkish countryside to the ancient theatre of Pergamon. On the way back you will stop at a traditional carpet weaving factory and a leather workshop where you will be able to purchase goods and arrange to have them shipped back to your country of origin.

A traditional Lunch follows and there will then be approx two hours left to enjoy the bazaar's of Ayvalik before re-boarding the ship at 18.00hrs. You will dock in Mytilini on the island of Lesvos at 19.30 hrs.

Click on the link below to use our handy booking inquiry form to book ferry passage and/or tours with Sappho Travel, in Skala Eressos, Lesvos. They can help you plan your Magical Journey to Greece and the Greek Island of Lesvos.