---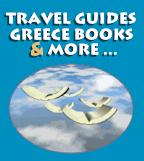 Travel Tips and Information for Lesvos ...

Car Rentals on Lesvos
Having a car is not essential, but it will add another dimension to your trip and you can discover all that Lesvos has to offer. With a car you can follow the smaller roads to hidden coves and beaches, traditional villages and hundreds of places on this magnificent island ...

---

Getting to Lesvos
Sappho Travel in Skala Eressos can help you get to Lesvos whether you want to travel by boat or plane. Generally, the earlier you book, the more chance you have to acquire a class and schedule to suit your needs... and your budget!...

---

Sappho Travel, Best Agents in Lesvos
Sappho Travel in Skala Eressos is more than a full service Travel Agency, they are the agents for NEL, the ferry line that connects Lesvos to Athens, and other destinations. They offer airline tickets, all manner of accommodation, and a variety of services in Lesvos...

---

Athens and Lesvos Fly & Drive Holidays
This "do-it-yourself" program for a Greece Holiday in Lesvos allows you to follow your own schedule without any fuss. 9 days and 8 nights takes in the sights of Athens and Lesvos. Accommodation and car rental starting at 670 Euro, from Athens daily with Fantasy Travel ...

---

Visit Turkey from Mytilini
Travel by boat from the port of Mytilini on Lesvos to the Turkish port of Ayvalik every Thursday and Saturday Morning from April 19th onwards.From there you will be taken by a professional guide through the Turkish countryside to the ancient theatre of Pergamon ...

---